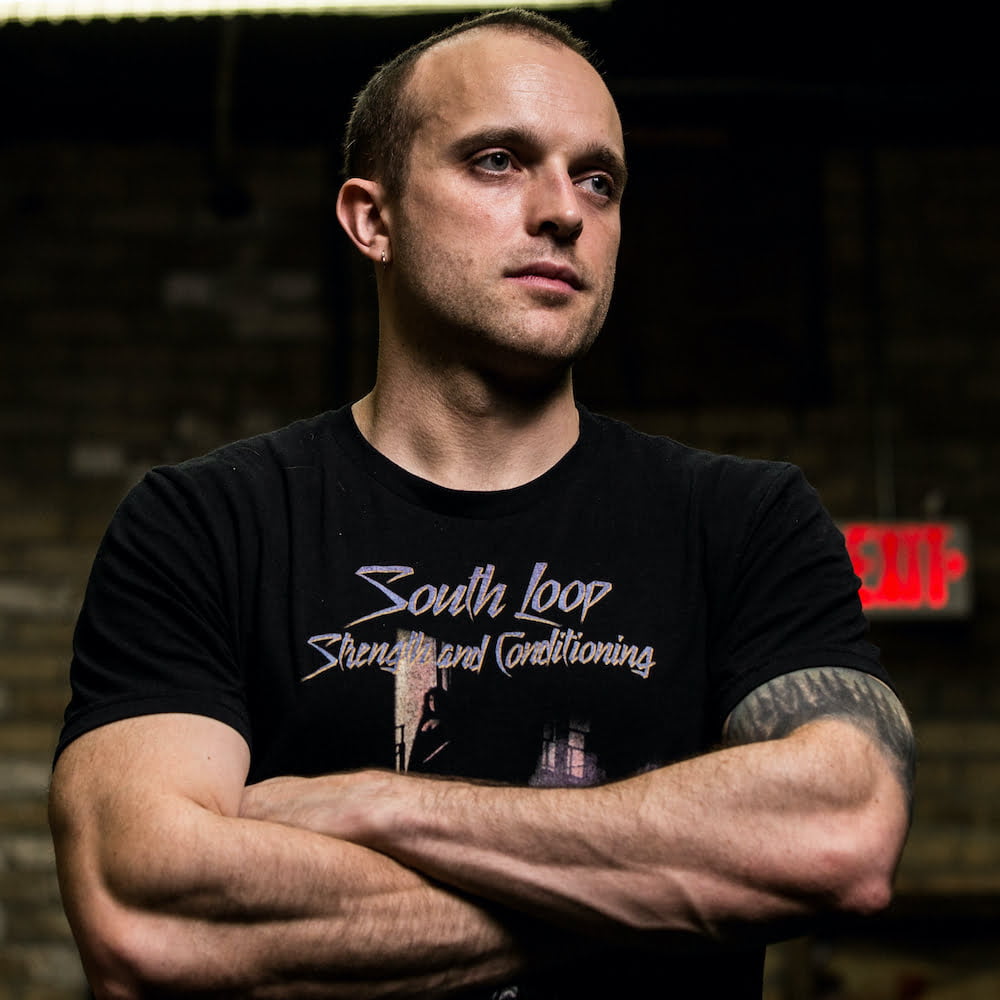 Where were you born?
Kansas City, Kansas
Where did you grow up?
La Grange Park, Illinois
What schools did you attend?
Lyons Township High School
University of Illinois – Urbana-Champaign (Chemical & Biomolecular Engineering)
When did you start coaching?
2010
What do you love about coaching?
Any sort of higher order, emergent phenomenon – like trying to improve someone's health, fitness, body composition, or performance over time – provides innumerable opportunities for exploration and learning. While it's easy to have catchy and reductionist statements about training, they're almost always incorrect. The constant battle to find best practices, produce results, and not fall prey to your own ability to lie to yourself and fool yourself about what's going on is endlessly challenging and uniquely fulfilling – even when it's not always fun.
What would you say to someone who is considering working with a coach but is unsure?
It's really hard to know who to trust with the massive amounts of information available and preponderance of self-styled experts. While "doing your research" can become a trap and can lead to more confusion, you should be able to get a feel for what different coaches and programs offer by poking around online. While different coaches have different tactics and styles that may be more or less effective for different individuals, the most important aspect of any coaching relationship is trust – so try to find someone who you will be able to communicate with effectively.
Certifications
Certified CrossFit Trainer (CrossFit Level 3)
CrossFit Specialty: Competitor, Gymnastics, Kettlebell, Movement & Mobility, Running, Powerlifting
DNS "A" Course (Dynamic Neuromuscular Stabilization)
DNS Certified Exercise Trainer (Dynamic Neuromuscular Stabilization Exercise Level 3)
FMS Level 2 (Functional Movement Systems)
GRIP 1 & 2 (Global Rehabilitation and Injury Prevention)
GRIP Performance 1 & 2
OPEX CCP Level 2 (Formerly OPT)
Poliquin BioSignature Level 2
POSE Running Coach
PRI (Postural Restoration Institute): Myokinematic Restoration, Postural Respiration
Precision Nutrition Level 1
SFMA Level 2 (Selective Functional Movement Assessment)
USA Weightlifting Level 2
Connect with Todd
Instagram: @toddknife