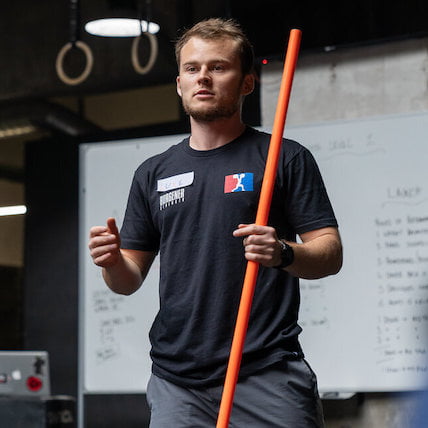 Where were you born?
Bristol, UK
Where did you grow up?
Bristol, UK
What schools did you attend?
Leeds Metropolitan University (Sports Development)
When did you start coaching?
2011
What do you love about coaching?
I love empowering athletes to reach their competitive goals or guiding them through their journey in fitness. I also love sharing satirical fitness memes and gifs with clients, and traveling to different places in the world through coaching.
What would you say to someone who is considering working with a coach but is unsure?
I want my athletes to have an experience that educates, guides, and enables them to develop self-efficacy in their athletic pursuits. The methods and styles I use are purely objective and solely focused on my athletes' performance and goals.
Certifications
OPEX CCP Level 1 (Program Design, Assessment and Life Coaching Modules)
Training Think Tank (Exercise Physiology, Assessment, Movement, Energy Systems and Strength Systems module – currently undergoing study)
British Weightlifting Level 2
CrossFit Level 2
CrossFit Speciality Courses (Movement and Mobility, Rowing, Weightlifting, Gymnastics, Endurance, Strongman)
Connect with Luke
Instagram: @lj.holmes