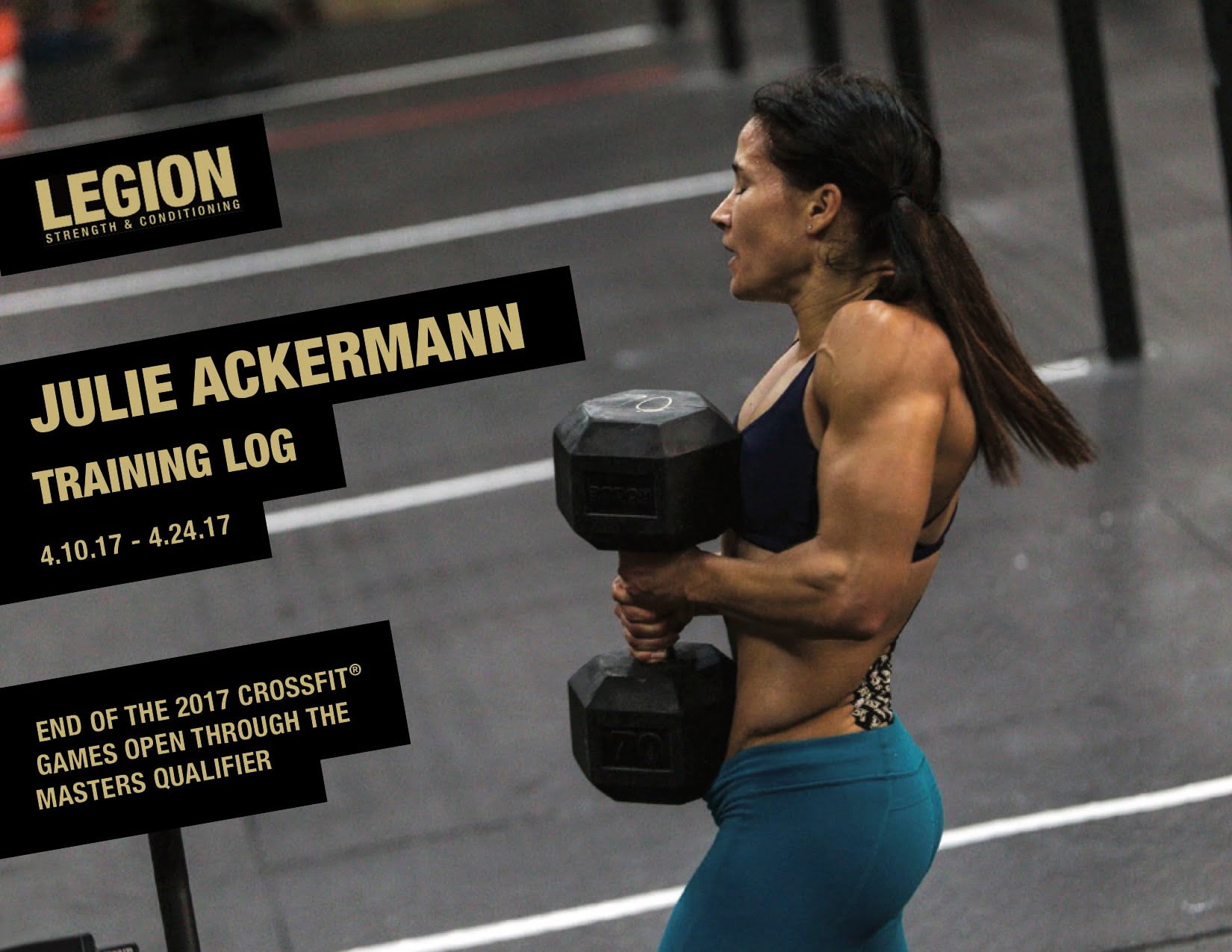 Julie Ackermann's Training – 2017 Open through 2017 Master's Qualifier
Written by Jon Colborn
This shows Julie's training leading from the end of the 2017 Open into the Master's Qualifier. The previous year, Julie had just missed out on a trip to the Games after the Master's Qualifier. This year, she came out of the Qualifier in second place overall earning her first trip to the CrossFit Games® in the Women's 45-49 Division.
---
Julie Ackermann's Training – 2017 Master's Qualifier through 2017 CrossFit Games®
Written by Jon Colborn
This shows Julie's training after the Master's Qualifier (in which she took second place) leading into the 2017 CrossFit Games® (in which she finished 4th in the 45-49 Women's division.
---
Download All of These Training Templates
---
Check out some of the designs we've written for some of our clients.
Some of them are top athletes competing at the CrossFit Games® and the CrossFit Games® Regionals.
Others are gym owners and coaches trying to best understand principles of progression and maximize their own time in the gym.
And some are individuals looking to simply look good, feel good, and move well under the guidance of a coach.
We want to make our expertise available and showcase what good training principles look like, so input your information below to get access to these training templates.
Thanks for filling that out. Check your e-mail and you should have those training templates sent to you. You will also be redirected in the next few seconds to a download page.